Watercolor painting, blank card, kitchen art, oh my!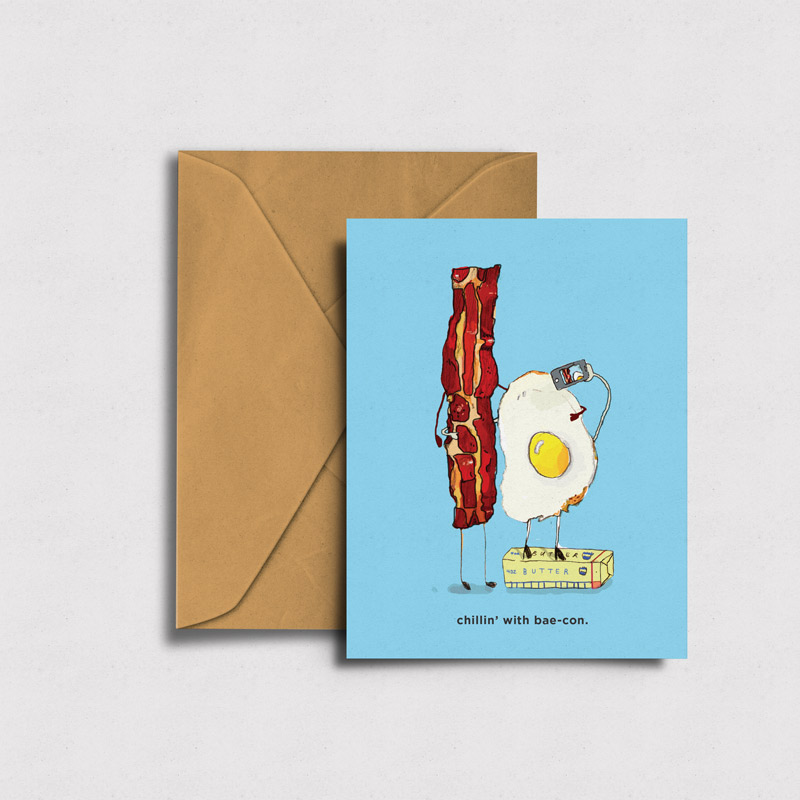 HOW ABOUT SOME
BREAKFAST IN BREAD?
Illustrated blank greeting card
ABOUT OUR PROCESS:
Every illustration starts as layers of original watercolor paintings and hand-lettered sketches in my studio in Brooklyn. I scan and play with the design digitally, then after revisions and feedback, it's off to printing and packing for your food-loving selves to enjoy.
ABOUT OUR PRINTING + PACKAGING:
Every order is sustainably-printed, and hand-packaged in Brooklyn, New York!
• Made in the USA
• 100% post consumer recycled fiber
• 100% biodegradable
• Chlorine free
• Ancient Forest Friendly
• FSC and Green-e certified
• Printed with Soy and vegetable based inks
• Zero VOCs
• Our printer uses a recycling program for unused inks (yay!)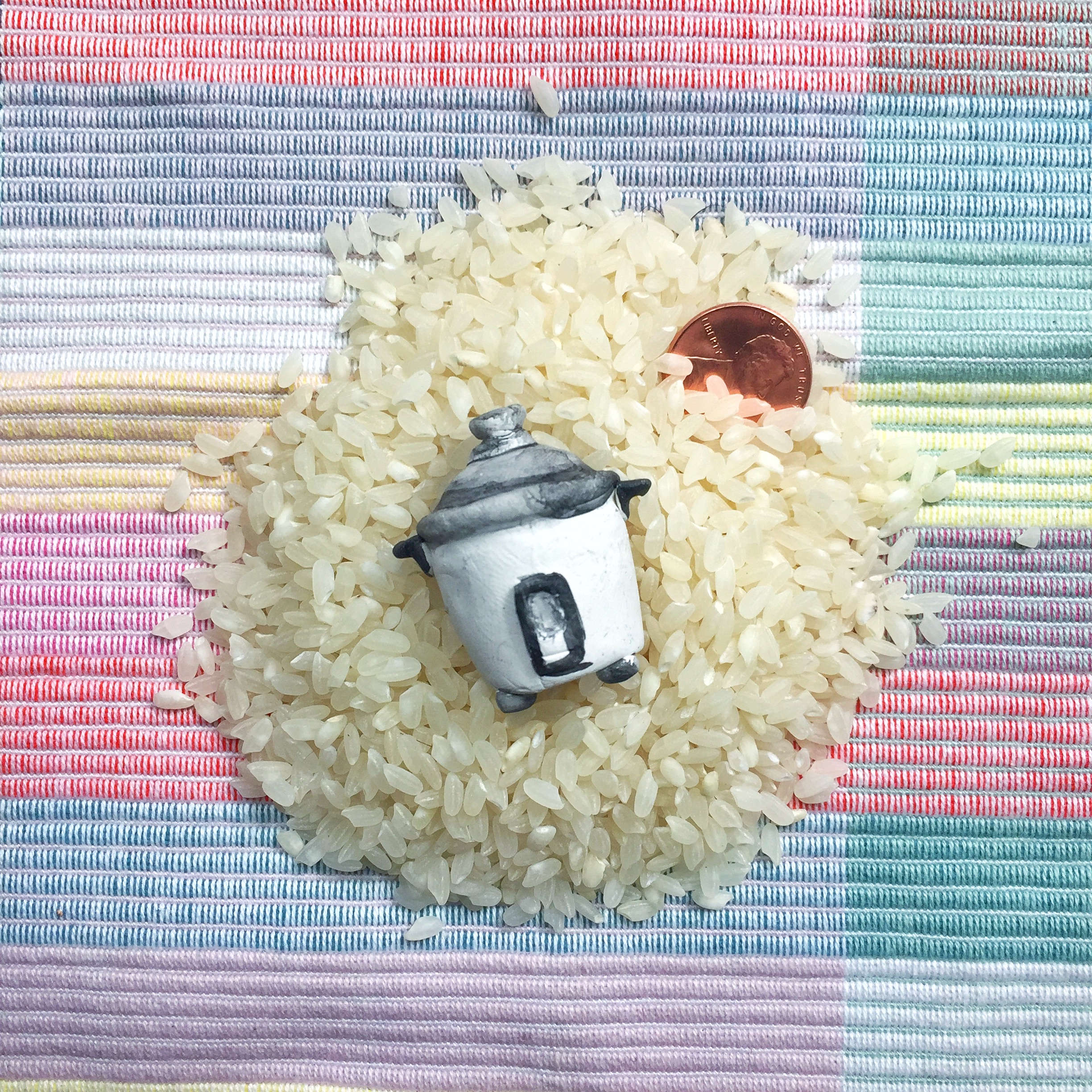 • NEW! •
Mini Rice Cookers
Hand-sculpted clay, painted in Brooklyn, NY.
You can also find Food Pun Feast Cards at these stockists:
WHOLE FOODS MARKET
238 Bedford Avenue
Williamsburg, Brooklyn
MUSEUM OF FOOD AND DRINK
62 Bayard Street
Greenpoint, Brooklyn
CANAL STREET MARKET
265 Canal St
SoHo, New York
Interested in a custom pun, or carrying tasty food pun gifts
in your shop or
at your next event?
Thank you to all the places that featured "Food Pun Feast" on their site!